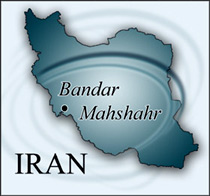 In an attempt to silence an Iranian Christian human rights activist living in England, Iranian authorities detained his Muslim father, according to a May 20 report from Compass Direct. In February, Iranian authorities phoned Abdul Zahra Vashahi (62) and warned him that he would be arrested unless his son stopped his human rights activities. On May 14, Abdul was arrested in the city of Bandar Mahshahr. Authorities interrogated him about his son, John Vashahi (30), a convert from Islam to Christianity who founded the Iranian Minorities Human Rights Organization. Abdul was released after six days. When John was asked whether he believes it was his faith or his work that led to his father's arrest, he said, "I think it's both, because part of my human rights activity is in regard to Christians in Iran, and we've been in touch with Christians and persecuted churches."
Pray for continued strength and wisdom for John as he raises awareness and support for minorities in Iran (2 Timothy 1:5). Pray that his father will come to know Christ as Lord.
For more information on the persecution facing Christians in Iran, click here.