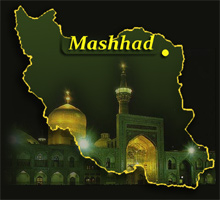 On July 18, 15 newly converted Christians who were travelling to the north eastern city of Bojnoord to meet and to fellowship with believers were arrested in the city of Mashhad, the capital of Razavi Khorasan.
Government security forces reportedly had previous knowledge of this trip and, in a pre-planned and coordinated effort, forced the bus carrying the Christians to be stopped en-route to their destination. The security then boarded the bus and arrested the believers.
All 15 detainees were transferred to the Ministry of Information's central detention centre. In the days that followed, they were subjected to harsh and inhumane interrogations. After one week, 13 of the believers were conditionally freed, after they agreed to sign promissory notes and post bails.
Two remaining detainees, 48-year-old Reza and 23-year-old Ehsan Behrooz, refused to sign any forms or post bail and thus remained in detention at last report. (Source: Farsi Christian News Network)
Please pray the Lord will strengthen these new believers to help them to overcome this trial. Pray the two remaining detainees will be released without charge. Pray the Lord will minister to them and give them the grace and strength they need to stay strong.
Go to the Iran Country Report for more information on the plight of Iranian believers.