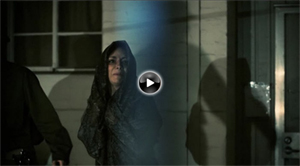 In the closed land of Iran, one might be surprised to hear that there are many people with open hearts. Thousands of Iranians are coming to Christ by hearing the gospel through satellite programs, secret evangelism and even dreams. Among those converting to Christianity are even officials within the government itself. However, the growth of the Church is coming at a cost. Iran's underground Church faces persecution, prison charges and, in some cases, even death.
The family of Haik Hovsepian, an Iranian Christian martyred in 1994, has produced an inspiring music video that shares the struggles and conflicts facing many Iranian believers today. To watch "A Letter from Prison," visit www.Persecution.TV/Letter.
Please consider showing this video during your next church service and sharing it with friends and family, inviting them to join you in praying for the Church in Iran!
You can learn more about our persecuted brothers and sisters in Iran at the Iran Country Report.