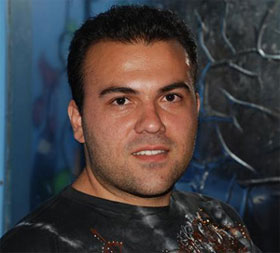 Saeed Abedini
Photo: ACLJ
Saeed Abedini, an American pastor, was brutally attacked by officials and forcibly returned to prison on May 20th. The pastor was at a hospital during the time of the assault, where he had been receiving care since mid-March. A group of intelligence officials arrived at the hospital unannounced and beat and shocked the pastor before returning him to prison.
"This is an extremely disappointing development -- one that breaks my heart," Pastor Saeed's wife, Naghmeh, shares. "Our family is deeply saddened and we continue to pray for Saeed -- for his safety and his release. We are very grateful that so many people around the world continue to pray for Saeed."
Pastor Saeed has been in detention since September of 2012. He was later convicted on charges relating to anti-state activities and sentenced to eight years in prison. However, Christians assert that his charges are actually due to his involvement with house churches. (For more information on Pastor Saeed's imprisonment, please visit this page.)
Please continue to uphold Pastor Saeed during this trying time, asking God to grant him strength and healing from this latest ordeal. Pray that Iran's authorities will allow the injured pastor to receive suitable medical care, and may they enforce measures to protect him against further assaults. Please also pray for Pastor Saeed's distraught wife, Naghmeh, and their two young children, who remain in the United States. May God fill their hearts with His peace and the assurance of His abiding presence. Finally, please pray that Pastor Saeed, and other Christians who have been imprisoned for their faith in Iran, will be released.
For more information on Iran's persecuted church, please visit our Iran Country Report.