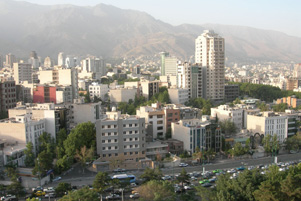 Islamic cleric, Hujjat al-Islam Naser Rafiei, delivered a speech in Qom, warning against the spread of Christianity throughout the country. He specifically named house churches and evangelical networks as an attraction for Iranian youth.
It has now been 40 years since the Islamic Revolution in Iran, which led to an oppressive Islamic theocracy. Today, many young people are becoming disillusioned with Islam and the harsh restrictions they face. As a result, the Gospel has been spreading rapidly, sweeping the country through satellite TV and the Internet, together with the ministry of house churches in communities.
Praise God for the work of His Holy Spirit in the lives of so many spiritually seeking Iranians! Pray for the continued outreach of the Gospel throughout the country -- whether via modern-day technology or personal evangelism -- despite the opposition facing His people.