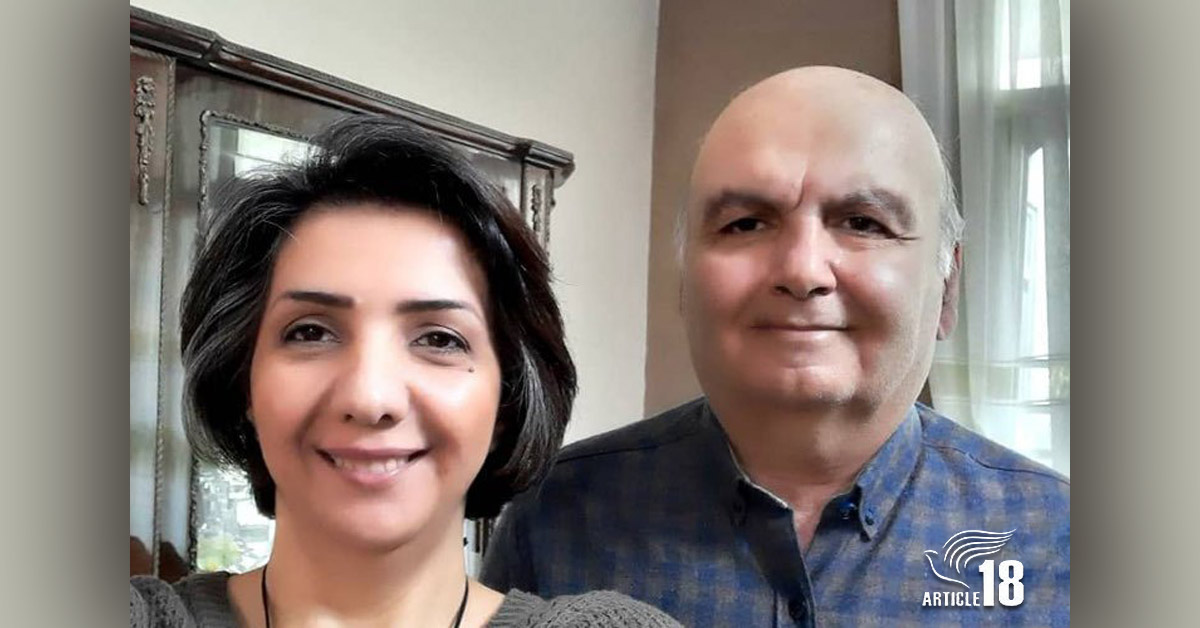 Christian converts Homayoun Zhaveh (62) and his wife Sara Admadi (42) were on holidays with friends when they were arrested by Iranian intelligence officials. As a result of their house church activities, Homayoun was sentenced to two years in prison while Sara received a sentence of eight years. At last report, they were awaiting an order to report to prison. More details are available here.
Homayoun and Sara received the order to present themselves to the notorious Evin Prison by June 15th. When they reported as requested, the couple were informed that they had received a 30-day reprieve. It is their hope that, during this reprieve, the Supreme Court will agree to hear their case, or at least agree to allow Homayoun to pay a fine instead of completing the prison term, since he suffers from an advanced case of Parkinson's disease. However, if the courts permit Homayoun to return home, and mandate Sara to remain in prison, he would not have her assistance as his primary caregiver.
In a separate case, Reza Zaeemi (40) turned himself in to the Karaj Central Prison on June 2nd to start serving a nine-month sentence for "promoting evangelical Christianity." Like Homayoun and Sara, Reza is a convert from Islam.
While Christianity is an official religion in Iran, leaving Islam is illegal. Converts such as these are not recognized by authorities as being "Christians" and, therefore, they are prohibited from attending any church services. As a result, converts worship discretely in private or small house church groups. It is believed there may be as many as one million converts in Iran. For more information on the persecution of Christians in Iran, go to our country report.
Praise God for this short reprieve for Homayoun and Sara. Pray that God will grant strength and grace to Homayoun, Sara and Reza as these newly charged Christian converts anticipate their prison sentences. In particular, may the married couple receive a sympathetic response from the courts, allowing them to remain at home so Sara can continue caring for Homayoun's physiological needs. Please also prayerfully uphold the many other Christians currently serving time in Iranian prisons because of their faith in Jesus Christ, in hopes that they too will receive a favourable outcome as they likewise await pardon from unjust prison sentences.