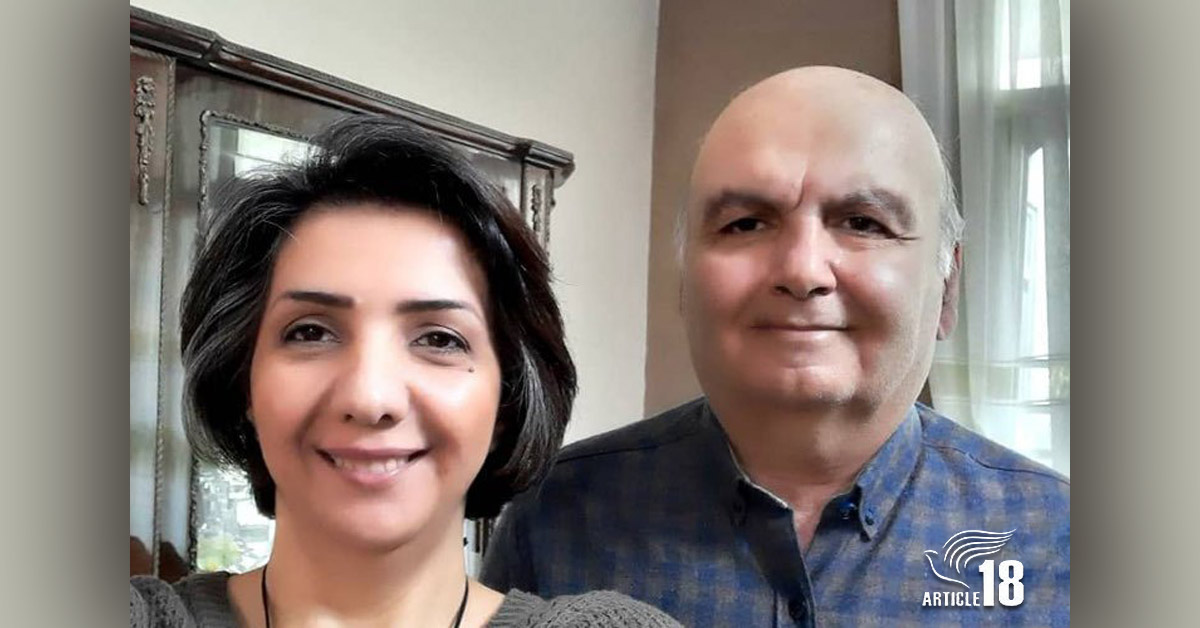 Homayoun Zhaveh, a 64-year-old Christian with advanced Parkinson's disease, and his wife, Sara Ahmadi, have thankfully been acquitted by an Iranian court and released from prison. On April 9th, it was reported that their application for a retrial had been accepted. (See this previously posted report for further information on their case.) On May 9th, the appeal court judge found no evidence that either of these Christians had acted against national security, as initially accused.
In his ruling, the judge stated that gathering with people of one's own faith is "natural," and that having books relating to Christianity is "an extension of their beliefs." However, many of the Christians presently in Iranian prisons are there because of their participation in house churches. For more details on the persecution of believers in Iran, go to our country report.
Sara and Homayoun were arrested in June 2019. Sara was initially sentenced to 11 years, which was later reduced to eight years in December 2020. Yet, both of them were allowed to remain at home until August 2022, the time they were summoned to Evin Prison and subsequently detained. Sara and Homayoun were finally released the evening after the recent court announcement.
Praise God for this very positive outcome! Pray that the recent court ruling will serve as a precedent in determining the outcome of cases involving Christians still imprisoned in Iran. May the ruling also result in the general ceasing of governmental oppression towards followers of Jesus throughout the country. As for Homayoun's health concerns, please pray that he will experience God's healing touch; and that, during his recovery, Sara will be strengthened while assisting with his medical needs.