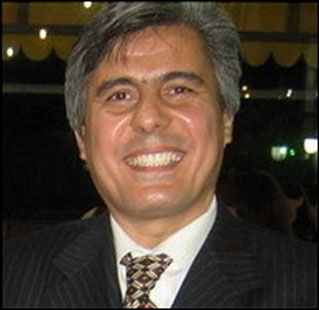 Pray for Pastor Behnam's healing!
Behnam Irani, an imprisoned 41-year-old pastor from Iran, is unwell with an intestinal disorder and a serious foot injury. There are more than four years left in his sentence. The husband and father of two was convicted of crimes against national security in January 2011 and was sentenced to one year in prison. After voluntarily surrendering to authorities last spring, he learned that he would be forced to serve five years in connection with a previous conviction (for more on his case, click here).
Behnam's family is very concerned over reports of his ill health as his brother died from intestinal cancer. For the first few months of his sentence, Behnam was held in solitary confinement in a very small cell, and although he was moved to another cell with other prisoners, the room was so cramped that prisoners were not even able to lie down and had to sit all day and night in the stifling cell. The pastor is now in a normal cell, but authorities have asked for him to be beaten regularly. His hair has turned white, and there are fears he could lose the use of his foot due to a severe foot injury.
Please pray that the Divine Healer will restore Behnam to full health. Please pray that he will have the opportunity to share the lifesaving gospel message with his fellow prisoners. Pray that his family will be given peace and strength during his incarceration.
To learn more about the trials Christians face in Iran, go to the Iran Country Report.