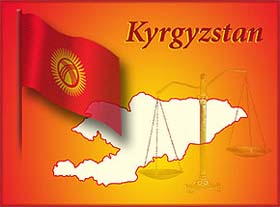 A restrictive religion law passed its final reading in Kyrgyzstan's parliament on November 6, sparking concern among the Christian minority. The new law, if approved by President Kurmanbek Bakiyev, requires religious organizations to have a minimum of 200 members whose identities have been confirmed by local authorities, bans the distribution of religious literature in public places, and prohibits private religious schools.
Glenn Penner, VOMC's CEO, states, "This law makes it impossible for smaller churches to function legally. Even larger congregations will have difficulty getting 200 members to sign the necessary documents. History shows that these believers have good reason to be nervous about registering their names with the government."
Pray that this law will be rejected by the president. Ask God to give Christians in Kyrgyzstan strength and boldness (Acts 4:29-31).
For more information on the growing opposition facing Christians in Kyrgyzstan, visit the Kyrgyzstan Country Report.