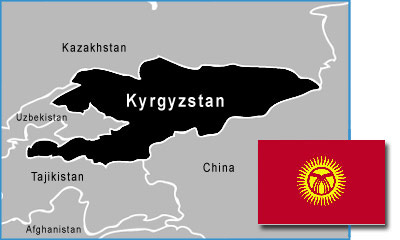 Kyrgyzstan's parliament is considering amendments to the country's restrictive Religion Law which would tighten state censorship. The existing censorship -- like other parts of the Religion Law -- breaks the country's international human rights commitments. Lawyers from various religious communities, who wished to remain anonymous for fear of state reprisals, have said that the amendments would have the effect of imposing total censorship on all religious literature and similar material.
The existing Religion Law, passed in 2009, did not impose prior compulsory censorship of all religious literature. However, it allows state examination of any religious literature and requires state examination of all religious materials placed in a library. Distribution of any religious materials is permitted only within the confines of a religious organization's legally owned property or in places allocated by local authorities. (For more information on the current Religion Law, click here.)
If the proposed amendment is passed, anyone wanting to import, publish or distribute religious literature will have to seek prior permission from the authorities. The text of the amendment is set to be finalized in September.
Pray that these amendments are rejected. Pray that the Lord will empower believers in Kyrgyzstan to lovingly and boldly proclaim the gospel (Ephesians 6:18-20). Pray for wisdom for the country's leaders, and pray that they will come to know Jesus Christ as their Saviour.
Go to the Kyrgyzstan Country Report to learn more about opposition in Kyrgyzstan.