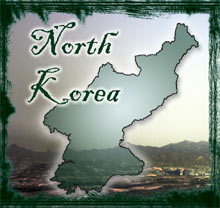 Three leaders of an underground house church in North Korea have been executed and 20 of their Christian associates jailed. North Korean police raided a house in Kuwal-dong in Pyungsung county, Pyongan province, and arrested all 23 believers who had gathered for a "religious function."
Three "ringleaders" were tried, sentenced to death, and executed soon afterwards. The other 20 were reportedly sent to prison camp No. 15 in Yodok. The arrests and executions happened in mid-May -- the news, however, only recently emerged from the so-called "hermit kingdom." The events have also been confirmed by North Korea Intellectual Solidarity, a group of North Korean defectors based in Seoul committed to raising awareness of injustice and promoting reform in their homeland. The 23 Christians had reportedly come to faith after some of them travelled to mainland China on business and came into contact with the church there. (Sources: Release International, AsiaNews)
Please pray for believers in North Korea who follow Jesus at great risk. May they have opportunities to meet together to provide encouragement to one another. Pray for all those in authority in this nation, ask the Lord to favour them with wisdom, compassion and the light of the Gospel. Please pray that those in prison may know of the love and presence of their Heavenly Father.
For more information on suffering Christians in North Korea, go to the North Korea Country Report.