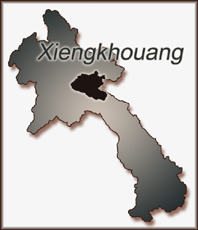 Several Christians were recently attacked and killed in Xiengkhouang Province, Laos, underscoring the intense repression and abuse facing followers of Christ in the nation. On April 15, troops from the Lao People's Army caught a group of Christians belonging to the Hmong community, an ethnic minority. All of the believers' Bibles were confiscated. The troops shot and killed four of the women after repeatedly raping two of them. Their husbands and children were beaten, tied up and forced to witness the gruesome killings. At last report, the whereabouts of the surviving believers were unknown.
The absence of free press and lack of information infrastructure in Laos, a Communist state, often prevents news from reaching the outside world -- including that of religious freedom. This incident and other recent reports, however, indicate a disturbing increase of repression facing Christians in the country. Around last Christmas, authorities in Khammouan Province reportedly unlawfully detained 11 church leaders. Seven Christian families were also reportedly expelled by officials in Katin village, Salvan Province, earlier this year. Protestant Christianity and the Hmong Christian community, in particular, are seen by sections of the Lao society and the authorities as an American or imperialist "import" into the country and a threat to the Communist rule. As a result, believers are routinely expelled, forced to relocate, pressured to renounce their faith and arrested. Religious organizations and institutions have been allowed to function in Laos, but only as long as they remain under government surveillance and control.
Pray for comfort for all those mourning the loss of the four Christian women. Pray other believers will soon be returned home safely. Pray for the peace and strength of Christ to reign in the hearts and minds of Laotian Christians under pressure for their faith. Pray that the Laotian government will recognize the need for true freedom for all their citizens.
For a detailed report on the state of religious freedom in Laos, click here. You can learn more about the trials facing followers of Christ in Laos at the Laos Country Report.