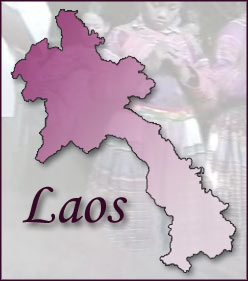 A Christian in Laos was recently kicked out of his home for taking his daughter to a medical doctor rather than seeking treatment from a witch doctor. Twenty-six-year-old "Noy" lived with his wife and their two children in his in-laws' home. He began facing opposition from his family members when he converted to Christianity because he attended church on Sundays rather than work in the field. When his daughter became ill, the family told Noy to take her to a witch doctor. Instead, Noy said, "I will take my daughter to the hospital. God will rescue her life." His in-laws cursed him and burned his Bible and other Christian books while he was at the hospital. When Noy returned after his daughter's recovery, his in-laws told him he couldn't live there unless he renounced his faith. Noy refused, saying, "How can I forsake the living God?" They then forced him to leave the house. With help from The Voice of the Martyrs workers, Noy and his family have purchased a simple bamboo house, but are without basic necessities such as food, clothing and materials for farming.
Thank the Lord that Noy and his family stood firm in their faith and that they are continuing to attend church joyfully. Pray that God will provide for their physical needs and guard their hearts against anxiety. Pray that Christians in Laos will be a bold testimony of love to those around them.
For more on the persecution of Christians in Laos, visit the Laos Country Report.