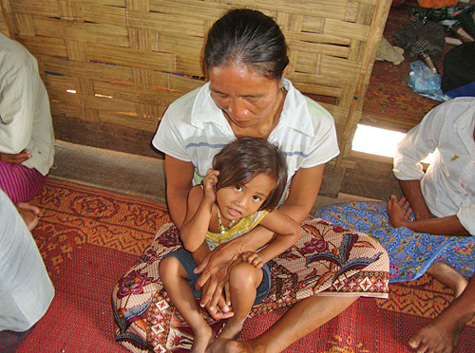 Pray for Christian families facing opposition in Laos.
Villagers in Vientiane Province, Laos, are being made to pay a high price for turning to Christ.
Sadly, four Christian families in one village recently signed papers renouncing their faith after their baptisms reportedly angered the village chief. Officials detained a group of visiting Christians who led the baptism for questioning, although they were later released.
Meanwhile, in another village, the chief and other members of the community appear to be making every effort to drive out three Christian families. The families were originally given land in the village when they arrived, but since turning to Christ four years ago the village chief has turned against them. He first demanded they pay for the land he had given them as a gift. He later tried to evict them. More recently, he started to have their goats killed and orange trees uprooted.
Thank God for the Christian families in Vientiane who continue to be a witness to Christ's love, even in the midst of persecution. Pray that they will be able to stand firm in their faith and that many will be drawn to Christ through their witness. Pray that the officials who persecute them will be touched by the Holy Spirit. Pray that those who signed papers renouncing their faith will know God's forgiveness and seek a restored relationship with Him.
For more information on the persecuted Church in Laos, go to the Laos Country Report.