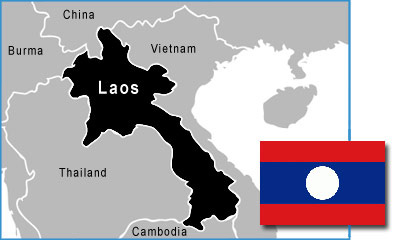 Three Christians in Laos were arrested earlier this month. It appears that authorities targeted them after believers from a Korean church visited their congregations. Charges are pending against Pastor Bounlert AlaomaiVill, who leads a church of 170 believers, Pastor Adang KengsaiVill, and Onkeo KapangVill, a church leader.
Police had spoken to the Christian leaders several times in the past in regards to their bold witness for Christ in their district. It is reported that the Christians were taken away in wooden stocks and that no one has been allowed to visit them in the prison.
Please pray that these Christians will know the strength and love of the Lord in this situation. Pray that their churches will continue to meet together in their absence. Pray that their families will be comforted and supported by their brothers and sisters in Christ.
For more information on the persecuted Church in Laos, go to the Laos Country Report.