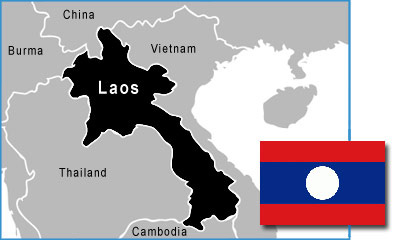 On August 6th, five Christians in Savannakhet province were found not guilty of the crime of murdering a convert to Christianity. The believers were arrested on June 23rd after they prayed for the health of Chan, a convert to Christianity who later died from a previously diagnosed illness. In the days following her death, the authorities also pressured and intimidated Chan's adult children who are also newcomers to the Christian faith. While it has now been ruled that the Christians did not commit any criminal offence, at last report, the five remained detained with no date yet set for their release. (For more information on the arrest of these believers, visit this page.)
Savannakhet province is reportedly one of the worst areas in Laos for religious freedom violations. Opposition includes forced evictions, arrests and detentions, disruption of religious meetings and services, forced participation in animist ceremonies, and threats of endangerment.
Thank the Lord that these believers have been pronounced not guilty, which is most encouraging. However, please join us in praying that they will very soon be released and, therefore, free to return home to their loved ones. Also remember in prayer Chan's surviving children and other mourning family members and friends who are trying to adapt to life without their loved one. May they all be comforted in knowing that Chan, as a beloved child of God, is now experiencing life to the fullest in heaven. May this reality encourage them to continue following Jesus, despite the opposition they have endured during a difficult time of grieving. Finally, pray that religious freedom will be respected throughout Laos, especially by authorities in Savannakhet province.
To learn more about the persecuted church in Laos, please visit our country report.