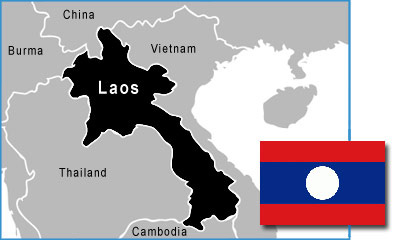 On February 2nd, five Christian leaders were sentenced to jail and fined after a Christian woman they had prayed for died from her illness. Mrs. Kaithong, Mr. Puphet, Mr. Muk, Mr. Hasadee and Mr. Tiang were charged with "treating (a person) without an official (medical) license, causing her to die." The leaders were each sentenced to nine months in prison and fined for allegedly claiming to be healers.
The five Christians were originally accused of murdering Mrs. Chan, a convert to Christianity who was suffering from an unidentified two-year illness. The believers merely prayed for the ailing woman at her request, and maintain that they did not use any drug or other remedy. Mrs. Chan later died while on the way home from the hospital in Savannakhet in June of 2014. (For more information on this case, you can read our previous prayer alert.)
While thanking God that the murder charges against these brothers and sisters have been dropped, let us now ask Him to be especially near to them as they each face a fine and nine-month prison sentence. Pray that these new charges will also be dismissed so these believers may be freed to return to their concerned loved ones. Yet, even if the authorities refuse to release them, ask the Lord to use the accused Christians mightily for His greater purposes in Laos (Romans 8:28). In addition, please pray that His comforting presence will sustain Mrs. Chan's children who are still grieving over their loss.
For more information on the persecuted church in Laos, read our Country Report.