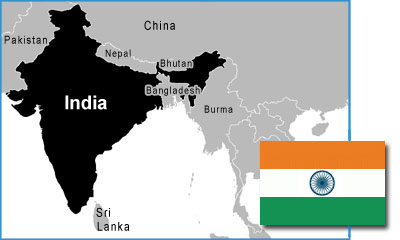 As World Watch Monitor reports, Christians in Madhya Pradesh, India, could soon face serious religious restrictions due to potential changes to the state's Freedom of Religion Act. Widely known as "anti-conversion laws," provisions in the Madhya Pradesh Freedom of Religion Act prohibit citizens from forcing others to convert to another religion. Critics contend that it has been widely misused to criminalize willful converts and proselytizers.
Since the Act was passed in 1968, individuals who are accused of initiating forced religious conversion could be fined 5000 rupees ($82 USD) or could spend up to one year in prison. If the state's governor, Ramnaresh Yadav, ratifies the Act's more recent provisions, violators can expect to pay up to 100,000 rupees ($1635 USD) in fines and perhaps be imprisoned for four years.
Among the proposed changes is the highly contentious requirement that both the convert and the instigator obtain state permission at least 30 days before the conversion. Some Christians have expressed concerns that this amendment could overinflate the state's power.
Knowing that the state's election will take place in October, some residents believe the ruling Bharatiya Janata Party is proposing the amendment in an effort appease the state's Hindu militants.
Local Christian leaders staged a protest in Bhopal, the state's capital, on July 8. Other Christians have subsequently participated in similar protests. Concerns have been raised about the impact of these protests, given that Christians comprise only 0.3% of the state's population. Adding to the apprehension is India's inclusion on the "watch list" monitored by the U.S. Commission on International Religious Freedom.
Please pray that the proposed changes to the Madhya Pradesh Freedom of Religion Act will not be implemented.
Pray that the Freedom of Religion Act will not be abused.
Pray for the winner of the upcoming election in

Madhya

Pradesh. Pray that he will not inhibit the religious freedom of the state's inhabitants.
Pray that God will bless the Christians of

Madhya

Pradesh with wisdom and strength.