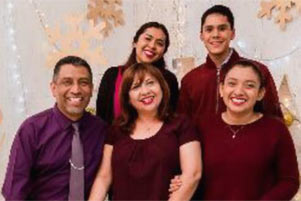 Pastor Alfrery Líctor Cruz Canseco was waiting in his car following a church service on August 18th when he was shot without warning at point-blank range. The attacker attempted to escape, but members of the congregation were able to capture the gunman and hand him over to authorities. Unfortunately, Pastor Alfrery died while being transported to the local hospital.
Pastor Alfrery was the leader of the Fraternidad Cristiana church in the town of Tlalixtac de Cabrera in Oaxaca state. The motive behind the attack remains unknown. However, this killing comes amidst a series of attacks on religious leaders, often by criminal gangs. More details on the challenges encountered by Christians in southern Mexico, including previously posted reports, can be reviewed here.
Please remember to lift up Pastor Alfrery's wife, Rosita, and their children during this time of shock and grief. May his family, friends, and congregation find comfort in the knowledge that this beloved spiritual leader is now in the wonderful presence of his Saviour and Lord whom he so diligently served. Pray that the pastor's attacker will be confronted by the Holy Spirit for his sinful action and, as a result, come to a place of repentance and forgiveness in Christ.