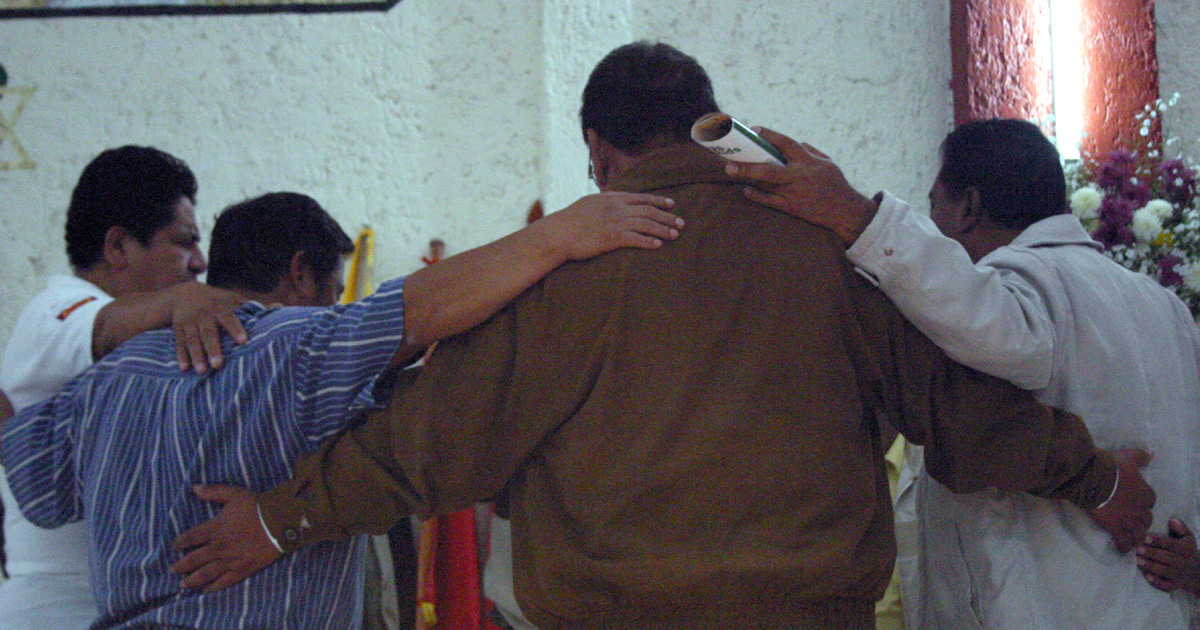 For the fourth consecutive year, Christians from the Alpha and Omega Presbyterian Church in Nueva las Tacitas, Chiapas State, are being forced to participate in a religious festival or face fines from village leaders. Every year, the people of the area celebrate the Santa Cruz Festival on May 3rd. This festival is part of syncretistic religious beliefs, involving a combination of Roman Catholicism and traditional tribal religions.
In previous years, six families belonging to the Presbyterian church were penalized for refusing to participate in the festivities. Being very poor, they were unable pay the fine of 300 MXN (approximately $20 CAD) per family. Over the past year, the church has grown to include 16 families, and the fee they've been demanded to pay also increased to 500 MXN ($32 CAD). If these families are unable to provide the payment, their water supply will be cut off. In the past, some families have been without water for five months until they were able to gather the required amount of money.
Pastor Miguel Gómez Pérez confirmed that the local authorities have a list containing the names of church members, each of whom has been ordered to pay the fine. The fees charged are used to purchase supplies for the celebration, including alcoholic beverages.
Christians throughout areas of southern Mexico face similar situations, sometimes being expelled from their homes or taken into custody by local leaders. For more reports, plus ways in which you can pray for your Christian family in Mexico, visit our country report.
Praise God for His wonderful work in the lives of this growing community of believers in Chiapas. Please lift them up in your prayers as they strive to stand firm in their faith among a community of people who have been hostile towards them. Despite the challenges, may these believers' responses and unwavering convictions serve as testimonies to all those around them, so that more community members will place their faith in Christ.