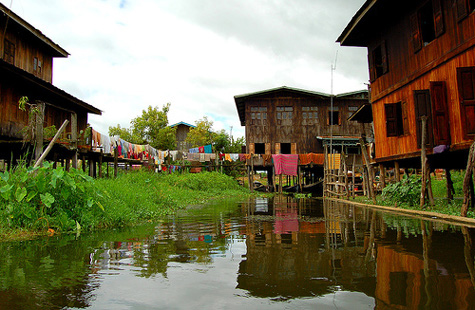 Photo: Flickr / worak
Persecution is increasing in Myanmar as more people turn to Jesus Christ. As a result, Buddhists who've converted to Christianity are finding it difficult keeping their jobs, while facing the very real possibility of being driven from their homes. (See the Myanmar Country Report for previous reports, as well as insightful video broadcasts.)
Two families currently working with VOM's Burma fish farm project are grateful for God's provision after having personally lost their jobs and homes since coming to faith in Christ last July. One family is living in a hut used for secret worship services, while the other is living in a hut where fish feed is stored.
Amid the increasing pressure, the fish farm just completed its second harvest cycle. And thankfully, despite setbacks from flooding and government opposition, the farm has generated an income. This income will be invested in church planting, with a portion of it being re-invested to make the farm more productive.
Praise God for these faithful believers in Myanmar. Pray that He will continue to grant them grace and strength amid their challenging circumstances (Colossians 1:11). May His provision continue in abundance, serving as a witness of His goodness and mercy.