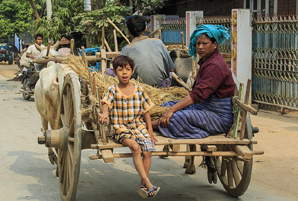 For years the northern state of Kachin has faced armed conflicts between the government military and rebel groups fighting for independence. In January, we reported that soldiers of the government troops were also targeting Christians by destroying church buildings, as well as raping and murdering innocent women (read more).
In June, we reported that soldiers were occupying churches and interrogating congregations while indiscriminately bombing villages. While the world's attention has been focussed on the ill-treatment of Rohingya Muslims by the Burmese government, similar treatment was being faced by Kachin Christians (see this report).
A new report by the human rights organization Fortify Rights has been released, documenting the atrocities against the predominantly Christian population in Kachin state over the past seven years. Aid has been blocked by soldiers from getting into the state, including essentials such as food. Several churches have been working as aid centres. However, in May, the Burmese government threatened prosecution against the Kachin Baptist Convention, under the guise that they were colluding with the rebels.
According to the report, there are indications that China is involved, urging the Burmese government to block the United Nations and other aid groups from assisting these suffering people; a group that China also opposes. Pray that necessary help will arrive swiftly and safely for these thousands of starving people, and that churches will be allowed to function by providing for those in need.