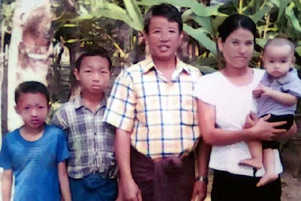 Pastor Tun Nu, who served with Gospel for Asia in Rakhine State, was kidnapped by five gunmen on January 19th. Despite searches conducted by church members, police and military, there was no trace of his whereabouts. Regrettably, he was found shot to death on February 1st, along with others who had also been kidnapped. Members of a rebel army in the area are believed to be responsible.
Pastor Tun, 41, leaves a wife and three children, plus a church of more than 50 members. Christians in the area have joined together to provide an offering to help meet some of the family's financial needs. Gospel for Asia reports that the pastor's assassination is the first incident of this kind faced by their workers in Burma. Further information on the country, in addition to other ways you can specifically pray, is available at Burma Country Report.
Please remember Pastor Tun's wife and children in their time of grief. Pray that God will provide for their every need, including the provision of His reassuring peace, comfort and strength in the days ahead. May this family, and other Christians serving in Burma, be greatly encouraged by the presence of God's Holy Spirit working in and through them. While Pastor Tun has already gone on to receive his eternal reward, ask that his family and church members will be empowered to take up the mantle and carry on in faithful ministry.