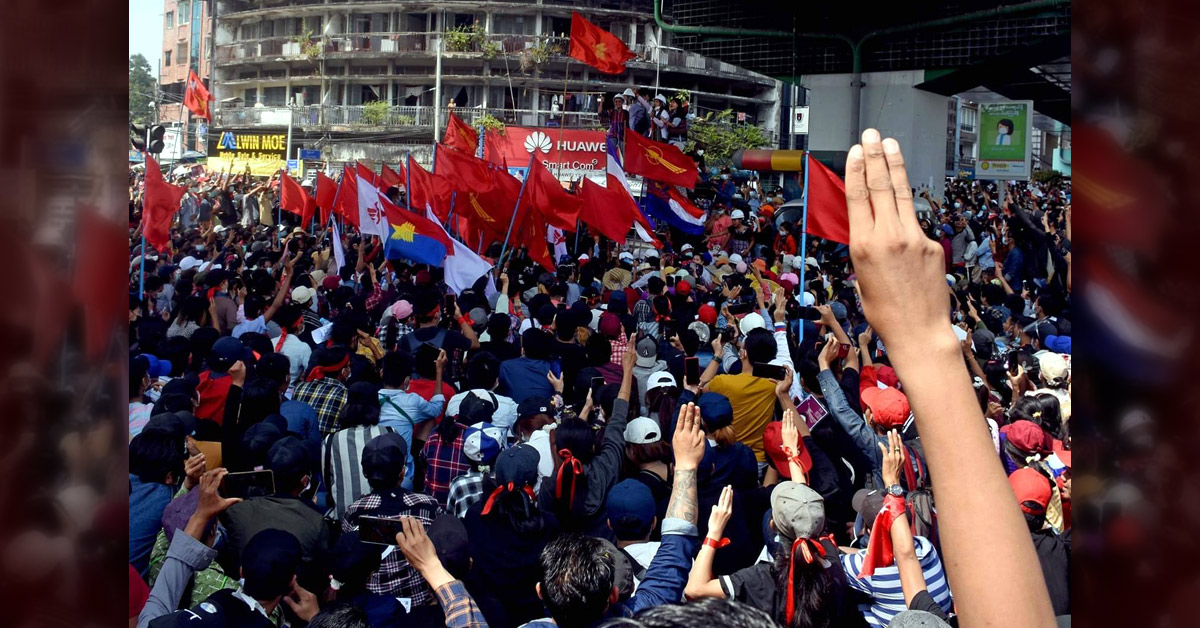 A coalition of more than 25 organizations has signed a joint statement expressing deep concerns over the violence committed by security forces in Myanmar against peaceful protesters. The global call to action follows the illegal coup d'état which overthrew the democratically elected government on February 1st. This signed statement especially spotlights how the military has been destroying places of worship in their crackdown. Religious and ethnic minorities have been targeted, resulting in an increasing number of internally displaced persons.
"We watched with uneasiness the gross violation of human rights and freedoms ensuing from the military-led coup of February 2021 and wanted to express our concern with the deterioration of religious freedom of belief in Myanmar," explains Floyd Brobbel, CEO of The Voice of the Martyrs Canada and the newly elected Chairman of the Religious Liberty Partnership.
"This statement reflects our collective call for action, anticipating that law and order and good governance will be restored and maintained," he adds. "Further, we are encouraging the global church to pray that all citizens of Myanmar enjoy the freedom to worship openly, without abuse, and that their human rights are protected and enhanced." The statement is available for review here.
Please pray that this collaborative organizational statement will serve as an integral means of gaining the attention of the international community, as well as Myanmar's governing authorities. Also pray that proactive actions will be taken to prevent further violence from being committed against the country's innocent citizens. May the Christian communities in Myanmar find strength in unity and embolden one another to stand firm in their faith.