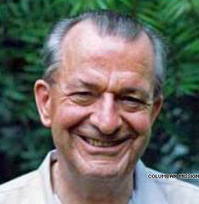 Michael Sinnott, a 79-year-old priest from Ireland, was abducted by six armed men on October 10 in the city of Pagadian near Zamboanga (Mindanao), Philippines as he was conducting evening prayers in his home. Although no group has yet claimed responsibility for his kidnapping, an Islamist group, Moro Islamic Liberation Front, is the main suspect. There is great concern over the condition of Father Sinnott, who is known to be in frail health. According to reports, Filipino military informants spotted him and his captors on October 12 in Lanao del Sur province, some 70 kilometres from where he was abducted and then again in another location the following day. Father Sinnott has been serving in the Philippines for the past 40 years.
Pray that Father Sinnott's captors will release him unharmed. Pray for his health during this time of trial.
For more information on the persecution facing Christians in southern Philippines, click here.