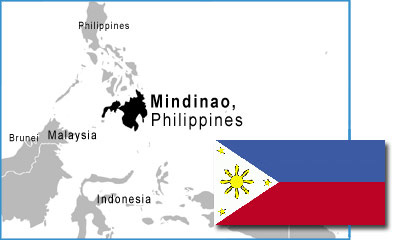 In an area of the southern Philippines, Christians are suffering severe persecution at the hands of rebels who are determined to introduce Islamic law there. Those living on the island of Mindanao have been forced off their land, maliciously attacked and even killed. One bishop related how he had immediately evacuated his village when news came of an imminent raid. Terrified villagers hid behind rocks by the coast as they helplessly watched 300 rebels invade the island by boat from other islands. On their return to the village, they discovered that a family of five (that of a church elder) had not managed to escape and had been brutally murdered, including their baby. Homes and other property had been destroyed.
Even though political negotiations are presently taking place between the Filipino government and Muslim leaders about the creation of a new semi-autonomous region, the rebels are operating as if Islamic law is already in effect. Just this past October, a preliminary peace accord was signed agreeing to the formation of the Bangsamoro region in 2016. Yet it's possible that a final accord could be officiated by the end of the year. Christians fear this action will only intensify the persecution, thus forcing them completely out of the area in the very near future. Already attacks on their property are common occurrences and several of their churches have been stoned or burned down. For an overview and past VOM reports, check the Philippines Country Report.
Pray that the Lord will mightily intervene on behalf of this victimized Christian community, bringing greatly needed protection and aid, as well as the 'peace that transcends all understanding.' May He heal their bodies, renew their minds, restore their community and build their faith so they can stand firm amid this persecution. Concerning their political situation, pray that the government negotiations will safeguard their rights as a community.