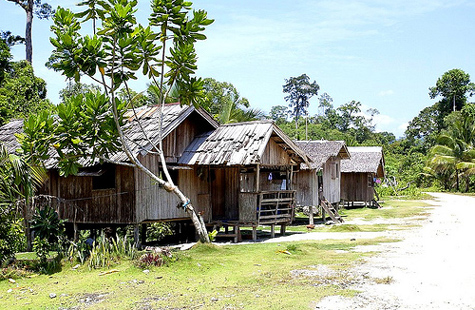 Photo: Flickr / fveronesi1
On June 1st, approximately 160 Christians were forced to flee their villages after they were attacked by Muslim extremists. The villages of Malipayon, Saban of Barnagay, Maybula and New Bunawan were attacked at about 9 a.m. that Saturday. An estimated 300 armed men fired more than five mortars in an attempt to cause harm to the unsuspecting residents of these communities.
The Christians who fled the attacks are now in need of food, mosquito nets, bed sheets, sleeping mats and medicine. Many have become ill because they weren't able to take their bedding or medications with them while fleeing the attacks. These persecuted Christians are currently unable to return to their villages because they fear the militant Muslims will kill them and burn down their homes. VOM has provided these suffering believers basic necessities such as food, mosquito nets, blankets and medicine. For more information on the difficulties facing persecuted Christians in the Philippines, go to the Philippines Country Report.
Please pray that our brothers and sisters in this part of the world will continue to place their hope in the Lord and will be able to forgive their persecutors. May He provide for all their needs and, in time, let them know when it's safe to return to their homes. Pray that the perpetrators will come to know His love, forgiveness and blessing through the witness of these faithful Christians (Romans 1:16).