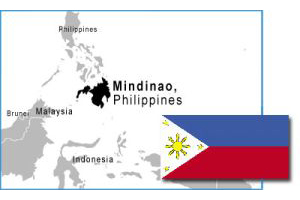 Nine Christian civilians were reportedly shot dead at a militant-run checkpoint in the besieged city of Marawi in the southern Philippines on May 23rd. Sources report that local residents identified the nine who were slain as Christians, explaining that the victims had been pulled from a truck and their hands bound, before their bodies were riddled with bullets and left in a field.
In another attack the next day, 14 Christians were taken hostage by militant Islamists who have laid siege to the city, setting fire to buildings -- including a Catholic cathedral and Protestant-run college -- and erecting the black flags of ISIS.
Sources report that the militants have been using the hostages as human shields, threatening to execute them unless government troops withdraw. Philippines President Rodrigo Duterte has vowed to deal seriously with the perpetrators of the crimes, stating: "I made a projection, not a prediction, that one of these days the hardest thing to deal with would be the arrival of ISIS. The government must put an end to this." More information on persecution in the Philippines, including video documentaries, may be reviewed here.
Please uphold these persecuted followers of Christ in the southern Philippines as they mourn the seizure of their city, tragic loss of lives due to one of the recent attacks, and the abduction of fellow believers. May the Lord provide them safety, comfort, peace and provision, as well as the strength to stand boldly in the face of such severe hatred. Pray that those who are being held hostage by the terrorists will be treated with mercy, and thereby safely released from captivity. Ask that God's presence will reign in the Philippines -- providing intervention on behalf of His people, wisdom to government officials, and conviction upon the perpetrators.