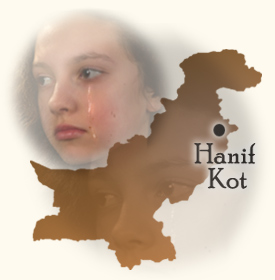 Sajida Masih, the mother of a 12-year-old Christian girl who was kidnapped in the village of Hanif Kot, Gujranwala district, Pakistan and forced to marry a 37-year-old Muslim man, is embroiled in a legal battle to recover her daughter, according to a June 4 report from Compass Direct. On February 23, Muhammad Imran abducted Huma Masih after threatening to kill her, her aunt and her parents. Sajida was ridiculed by police when she sought their help. After three days, officers finally filed the report but listed Huma's age as 16, the legal age for girls in Pakistan to marry. Imran subsequently demanded nullification of the report, claiming Huma converted to Islam and married him of her own will. He also submitted a fake birth certificate which listed her age as 18. Local Muslims have since tried to extort money and labour from Sajida in exchange for information on Huma's whereabouts. At last report, a hearing was scheduled for June 11.
Pray that Huma will be returned to her family. Pray for wisdom for the family's lawyer. Pray that those who prey on Christian girls in Pakistan may experience repentance and salvation.
To find out more about how believers suffer for Christ's sake in Pakistan, click here.