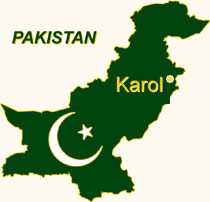 Patras Masih was gunned down by three of his Muslim friends on December 3 in Karol village, Punjab Province, Pakistan after he refused to recant his Christian faith. On December 1, four of Patras's childhood Muslim friends -- Sohail Muhammad, Imran Muhammad, Amir Muhammad, and Anees Mahammad -- asked Patras to buy them alcohol, which Muslims are prohibited from buying or consuming in Pakistan. Locally brewed liquor can be acquired in the country, but it is sometimes fatally toxic; 14 people in the province have reportedly died from drinking toxic liquor in December alone. Among the victims was one of Patras's four friends, Anees, who passed away on December 3. Following his death, Sohail, Imran, and Amir visited Patras at his home and accused him of killing Anees by offering him a toxic drink. The three told him that they would spare his life only if he converted to Islam. When Patras refused to do so, he was shot multiple times in the chest. According to Patras's father, Gulzar, his Muslim friends had tried to pressure him to convert several other times, but Patras always refused. Gulzar stated, "My son bravely refused to recant Christianity and clung to Christ. He bravely embraced martyrdom." The local police have registered a murder case against the three, but they remained at large at last report. (Source: Compass Direct)
Pray for the Masih family during this difficult time. Ask God to show Himself to the family of Anees Mahammad as they grieve. Pray that Patras's Muslim friends will come to know Christ through his example of steadfast faith.
To find out more about how Christians suffer in Pakistan, go to the Pakistan Country Report.