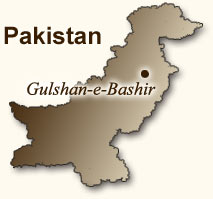 Marwat Masih (29), a Christian barber in the town of Gulshan-e-Bashir, Punjab province, Pakistan, sustained severe injuries, including broken bones, after eight Muslims brutally assaulted him for cutting the beard of a Muslim on April 13. Marwat initially refused 19-year-old Qandeel Cheema's request to cut his beard, knowing that local Sunni Muslims believe the Qur'an prohibits it. Qandeel insisted, however, assuring Marwat that he would leave town after the shave so that it would remain a secret. When Qandeel's older brother noticed the family's vehicle at the barbershop, he went inside and discovered Marwat cutting Qandeel's beard. Enraged, he ransacked the barbershop and beat Marwat with his shoes. He and six accomplices then blindfolded Marwat and locked him in a room where they beat him, breaking his ribs as well as his wrist and legs. Marwat was then brutally raped by the men. Police have refused Marwat's family's requests to file a report against Qandeel's brother and the other attackers, who remained at large at last report. (Source: Compass Direct)
Ask God to give Marwat healing from the emotional and physical scars of his assault. Pray that his attackers will be brought to justice. Pray that he and his family will continue to trust in the Lord to guide and protect them (Revelation 2:10).
To learn more about the persecution of Christians in Pakistan, click here.