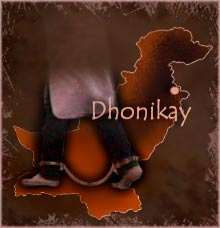 An 11-year-old Pakistani Christian boy who was abducted by a wealthy Muslim in Dhonikay village, Wazirabad 18 months ago has been growing increasingly weak and ill from being forced to work to pay off his family's debt. The family of Danish Masih owed Ashraf Cheema 142,000 rupees (approximately $1730 CAD) but fled to Islamabad when Ashraf refused to pay their monthly wages or deduct their earnings from the debt. Ashraf also extorted land from the family and stole Danish's mother's dowry, yet refused to reduce their debt. Ashraf was eventually able to locate the family and kidnapped Danish, who has since been forced to work, often in iron chains, from 4 a.m. to 11 p.m. without any breaks. He is only given half a loaf of bread to eat each day. Ashraf has frequently pressured Danish to convert to Islam, promising to free him from his chains, provide him with better meals, and possibly cancel his family's debt if he converts.
On June 10, a bailiff was sent to Ashraf's farm to secure the return of Danish. However, since Ashraf is wealthy and influential, he was informed of the raid in advance and hid the child. Ashraf has since threatened the family, saying, "After this raid by the bailiff, you will neither be able to get back your son, nor will you be granted a cancellation for your debt." (Source: Compass Direct)
Pray that Danish will be returned to his family very soon. Ask God to shield and strengthen him at this time. Pray that the Christian community in Pakistan will support and uplift this family. Pray that Ashraf will come to know the Lord.
For more information on the plight of Pakistani Christians, please visit the Pakistan Country Report.