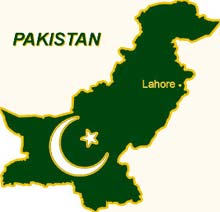 A Christian family in Lahore, Pakistan was rescued from an angry mob on July 5 after being accused of blasphemy. Hundreds of Muslims surrounded their home in response to a call from mosque loudspeakers accusing the family of blaspheming against the Qur'an. Yousaf Masih and his wife Suria Bibi, along with their daughters and son-in-law, sought refuge in a relative's home and called for help from a VOM partner. A rescue team managed to track down the family and, though the vehicle was reportedly chased, they were able to escape unharmed.
The accusations follow a discovery that the family had made a temporary roof for their bathroom out of a banner which, unknown to them, bore a verse from the Qur'an. Yousaf, Suria and their son-in-law, Zahid, now face charges under Section 295B of Pakistan's blasphemy laws.
Pray for protection for Yousaf, Suria and their family. Pray that all charges against them will be dropped. Pray that they will be a testimony of God's grace to those around them.
For information on the persecution of Christians in Pakistan, go to the Pakistan Country Report.