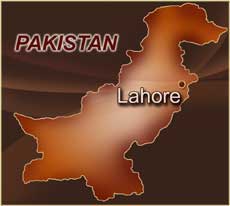 A Christian serving a life sentenced on blasphemy charges has died under suspicious circumstances in Lahore, Pakistan. Qamar David was imprisoned in June 2006 after a business rival accused him of insulting the Prophet Muhammad. He died overnight on March 14, with prison authorities claiming he had a heart attack. Christian human rights activists are calling for an inquiry into Qamar's death. At last report, his body was being held in the Civil Hospital in Karachi where an autopsy was to be performed by health authorities. Qamar was reportedly threatened and viciously beaten regularly by prison guards and inmates during his three years in prison.
Pray those responsible for Qamar's brutal treatment will be brought to justice. Ask God to comfort all those mourning his loss. Pray the blasphemy law will be abolished in Pakistan. Ask God to equip Pakistani Christians to be bold and gracious witnesses to His love and truth in an environment of severe opposition.
To find out more about the persecution of Pakistani Christians, visit the Pakistan Country Report.