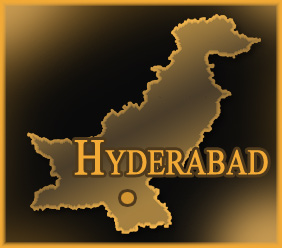 Two Christians were recently killed by Muslim youths who opened fire on believers outside a church in Sindh Province, Pakistan. Residents of Hurr Camp, a colony of working-class Christians in the city of Hyderabad, were reportedly celebrating the 30th anniversary of their Salvation Army church when a group of Muslim youths gathered outside the building and started playing music loudly on their cell phones. The Muslims also started teasing Christian women as they arrived for the celebration. Four Christians went outside the church building and told the Muslims to stop teasing the women and to respect the sanctity of the church. An argument ensued. The Muslim youths eventually left, but returned with handguns. They then opened fire on the Christians. Younus, 47, and Jameel, 22, were killed instantly. The other believers, Siddique, 45, and Waseem, 20, were seriously injured. At last report, they were hospitalized in the capital city of Karachi.
Younis leaves behind a wife and four children. Jameel is survived by his wife of one month. The grief of the slain believers' families has been exacerbated by the police's indifference to the case. Authorities did not even register a case in the killings until late that night, and only did so after local Christians blocked the main highway with the two bodies for some hours. Jameel's paternal uncle, Anwar, alleged that the police were biased against the Christians, as none of the accused has been arrested so far. "Please pray for us," he said.
Ask God to comfort all those who mourn for Jameel and Younis, filling them with the peace that surpasses understanding in the midst of their grief (Philippians 4:7). Pray that the Lord will bring their murderers to justice. Pray for cross-bearing disciples in Pakistan committed to the Great Commission.
You can learn more about the suffering of Christians in Pakistan at the Pakistan Country Report.