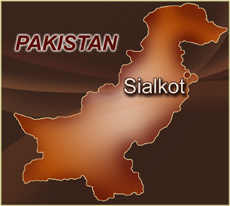 A Christian bookstore owner is facing blasphemy charges due to the allegations of a local Muslim, his former business partner, in Punjab province, Pakistan. Ten years ago, Gulzar Masih opened a bookstore in Sialkot along with a Muslim associate, Abdul Rauf. In 2009, the men parted ways and each currently run separate bookstores. On May 1, within the precincts of the local police station, Rauf started shouting in front of a crowd that Gulzar and his son had burned the Qur'an and thrown it on the road. A group of Muslims then gathered to attack Gulzar's son. He was able to flee, however, and warn his father. The Muslims went to Gulzar's bookstore and attempted to burn it down, but police intervened and dispersed the crowd. Police allegedly tried to initiate a case against Gulzar, but local Christian elders and moderate Muslims intervened and found the story to be without basis. At last report, Gulzar and his family members were hiding out at an undisclosed location.
Ask God to give endurance of hope and faith to Gulzar and his family. Pray his case will highlight the injustice of Pakistan's infamous blasphemy laws and that such legislation will be abolished. Pray the Lord will not allow Pakistani believers to be discouraged, but to be emboldened as they serve a loving and sovereign Lord.
Find out more about the treatment of believers in Pakistan by visiting the Pakistan Country Report.