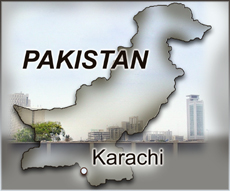 Liaqat Munawar, a Pakistani Christian, reported that his brother Ishfaq Munawar and his friend Naeem Masih were attacked by Pashtun youth in Karachi, Pakistan. Ishfaq and Naeem were travelling home from a church service when they were flagged down by a group of Pashtun youth. The youth questioned their identities and why they were travelling through the town. When they discovered Ishfaq and Naeem were Christians, they told them to recite the Kalma (the Islamic conversion creed) and that this was the only way they would leave the town alive. When they refused to read the Kalma, the Pashtun youth rammed their car into Ishfaq and Naeem, and then proceeded to beat them with iron rods until they were unconscious. The youths suffered a broken jaw, five broken teeth and several other injuries between them.
Pray the Lord will minister to Ishfaq and Naeem to help them overcome this ordeal and make a full and complete recovery. Pray for the Pashtun people that they will come to know Christ. Pray for all believers in Pakistan who follow Christ often at great cost, asking the Lord to give them the strength they need to follow Him and stand firm for the gospel.
Read more about Pakistan at the Pakistan Country Report.