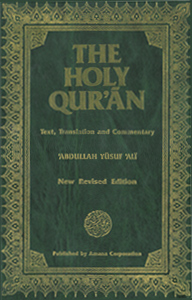 A cover of a Qur'an
Ruqqiya Bibi was sentenced to 25 years in prison for "defiling the Qur'an" by touching it with unwashed hands, and after spending eight months in prison, she is seeking bail. Her husband, Munir Masih, who was also imprisoned for the same crime, was released on bail in December of last year (for more information, please read the story). At last report, the outcome of her November 10 hearing was unknown.
Please pray that Ruqqiya will be freed on bail and that her and her husband's convictions will be overturned. Ask the Lord to protect them from angry citizens who may attempt to harm them. Pray that the gospel message will be taken to every household in Pakistan, and that many will turn to Christ for their salvation.
Go to the Pakistan Country Report for more information on persecution in Pakistan.