Blasphemy charges against a 74-year-old believer have been dropped while a Christian woman who was brutally beaten by police while pregnant has been released on bail due to lack of evidence.
The elderly believer arrested in June 2010 under Pakistan's contentious blasphemy law, which is often used to persecute Christians in the predominantly Muslim nation, was released after 18 months in prison. Rehmat Masih was charged shortly after he had engaged in a dispute with a local Muslim leader, Tahir Hameed, who wanted to lay claim to some plots of land that belonged to local Christians. Hameed's brother was the man who accused Rehmat of insulting Muhammad (for more information, click here). After months of investigation, the court ruled that statements of witnesses were filed too late and were full of contradictions.
Thirty-year-old Salma Emmanuel and her husband, 30-year-old Emmanuel Rasheed, were severely beaten for three days when they refused to confess to false allegations in November 2011 (for more information, click here). Salma was taken to a hospital in critical condition and the life of her unborn child was also threatened. Rasheed, who was freed on bail in November, lost his job as did his wife, who was falsely accused of theft by the woman who employed her as a maid. The couple is now struggling to support their three children. Salma was released on bail in December 2011 after police failed to produce evidence incriminating her.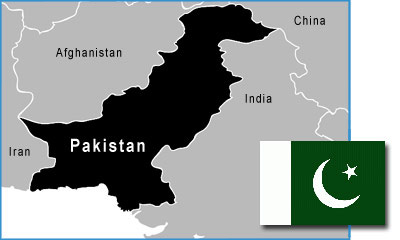 Praise God that these faithful believers have been freed! Please pray that Salma and Emmanuel will find employment and will be able to provide for their family. Pray that the lives of these believers will be an encouragement and will offer hope to other Christians imprisoned in Pakistan. Please pray that other persecuted Christians in Pakistan will endure the trials before them by trusting in the Lord.
For more on the persecution of Pakistani Christians, go to the Pakistan Country Report.