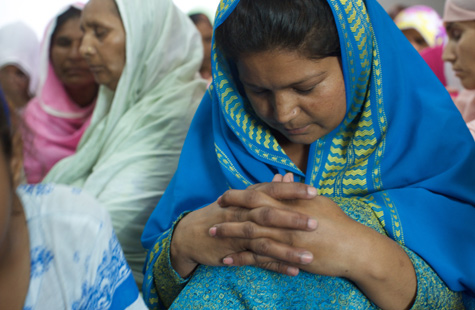 Pray for Pakistani women as their struggles increase.
A 14-year-old Pakistani Christian girl by the name of Asiya Masih was innocently picking flowers outdoors when two Muslim men kidnapped her on the 11th of November. The two men, Mohammad Javed and Mohammad Mumtaz, whisked the girl away to a secret location where she was forced to sign a document stating that she had converted to Islam. They also raped and tortured her during the 11 days of captivity.
When the girl's father, Francis Masih, discovered that these men had abducted his daughter, he issued a complaint at the local police station but, unfortunately, the officers did not cooperate with him. Afterwards, the abductors contacted Francis personally, threatening that if he was to contact the police, they would kill young Asiya. They also proposed that if he wanted his daughter back alive, then he would have to give them a written document promising that he will not take any police action.
Although the young teen was eventually rescued by her father, with the help of an influential Christian businessman, local imams are stating that she is now "legally" a Muslim and, therefore, cannot live her life any longer as a Christian. In fact, one imam is now threatening to burn Christian homes if the young girl does not follow Islamic practices. Check the Pakistan Country Report for an historical overview of Pakistan and its stance on Christianity. While there, you will discover other information and video reports provided by VOM Canada.
First of all, please pray that the Lord will provide complete physical, emotional and spiritual healing to distressed Asiya. May He also grant her and her family justice in this very heart-breaking situation. In addition, ask that His protection to be extended to all of the defenceless girls and women in Pakistan, and that the perpetrators behind these harmful acts will realize the seriousness of their actions against God's people and thus repent of their sins.