While minorities, particularly Christians, are deliberately oppressed in Pakistan, an emerging political leader is bringing greater awareness of the need for positive change in this regard. (Go to the Pakistan Country Report for more about the treatment of believers.) Albert David, Chairman of the Pakistan United Christian Movement (PUCM) launched his new political party this past October, becoming the most visible guest in the city of Isalamabad during recent advent celebrations. He firmly believes that Christians should actively participate in national politics "to ensure their increased visibility and importance."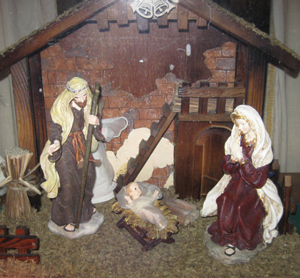 Pakistani journalist and human rights activist Shamim Masih reports: "Mr. David was invited to 25 programs organized by different churches, social organizations and community groups, and the PUCM chairman availed himself during this wonderful time to not only share the message of Christmas, but also talk about the importance of the Pakistan Christian community being vibrant and visible in the national political scene. During his speeches, he focussed on the true message and spirit of Christmas, which he said included unconditional love, peace, hope and, most importantly, the sharing of joys with the less fortunate."
As advocates of God's justice and mercy through prayer, we can rejoice over the fact that He is equipping and raising up Christians in various areas of leadership, even in the political realm. Pray for the Lord to grant these leaders wisdom, insight, protection and favour as they represent Him and serve as a voice for the oppressed, including those typically persecuted or martyred for their faith. May Albert David's voice be heard clearly by both the Christian community and the general public of Pakistan, serving as a catalyst for greatly needed positive change.