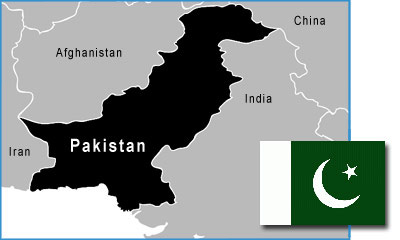 Almost one year after the brutal rape of two teenage Christian girls, the perpetrators of the crime, Muhammad Shahbaz and Muhammad Azeem, were acquitted due to the absence of a prosecutor and the false testimony of a bribed witness. On November 28th, 2014, the sisters were walking through a field towards a washroom facility near their village of Jaranwala, Faisalabad, when the young men abducted them at gunpoint. "I pleaded with them not to do anything to us," one of the girls attested. "For talking, I was slapped in the face and punched hard in my stomach." Both young men, ranging between 25 to 30 years old, took the girls to a house and raped them repeatedly through the night.
Following an October 10th court hearing at Jaranwala Trial Court, the assailants were acquitted five days later. "The case has allegedly been lost due to the unreliability of a key witness," claims Wilson Chowdhry, head of the British Pakistani Christian Association (BPCA). "Previously a family friend, (the witness) has been accused of taking a bribe and altering his statement in lieu of this payment." In addition, the girls' father has expressed disappointment over the lack of legal representation his daughters received. "The lawyer didn't fight the case very well and with commitment," he told the BPCA. "Mostly, he stayed absent from the hearings of the case." The disappointed father intends to appeal to the High Court.
Since pressing charges, this family has also survived gunshots directed at their home, presumably in objection of their decision to prosecute. Concerned by ongoing death threats, they have been forced to relocate with fears that it may be impossible to return home. Unfortunately, both girls are struggling with depression as a result of the trauma they experienced and the unjust outcome of their case. For the past several decades, Christian women in Pakistan have endured sex crimes, as well as forced conversions and marriages. Crimes against believers often remain unprosecuted due to the treats of Islamist militants and the assumption that the victims are largely impoverished. Pakistan consists of a Muslim majority, representing 96 percent of the country's population. To learn more about the various challenges faced by believers in Pakistan, click here.
Ask the Lord to render justice for the victimized teenage girls, providing them much needed comfort and healing in the process. May He also bring conviction to the hearts of the assailants, helping these men to realize the seriousness of their crimes against the innocent members of their community. In a general sense, pray for the protection of all believers in Pakistan -- whether from unjust accusations and resulting imprisonment, acts of violence or, as in the case of these girls, sex crimes and possibly forced conversions/marriages. In addition, please uphold those who are intervening on behalf of this family, asking God to guard their hearts and grant them the resources, wisdom and direction required to bring about a favourable resolution and restoration.