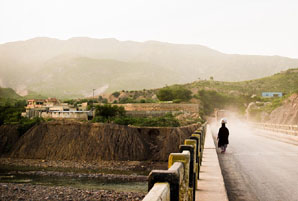 Members of a Pakistani parliamentary committee believe it's necessary to prevent the misuse of the blasphemy law. On November 23rd, Senator Nasreen Jalil, the chairwoman of the Senate Functional Committee on Human Rights, announced that innocent people have suffered and been wrongly accused of blasphemy. Therefore, the committee is looking to reconsider procedural changes to prevent misuse in the future.
In response, the Ministry of Interior wrote that a thorough consultation process should take place involving stakeholders from provincial governments; the ministries of religious affairs, information, and law and justice; the Council of Islamic Ideology (CII); and other councils and law enforcement agencies. Furthermore, the committee highlighted that previous CII reports had suggested punishment for false accusers under section 295-C.
The committee decided to prepare a brief, based on recommendations from the Ministry of Religious Affairs, the CII, and a recent Islamabad High Court judgement pertaining to a blasphemy case. The National Commission of Human Rights proposed that no police officer below the rank of superintendent should be investigating offences under section 295-C. The Ministry of Religious Affairs supported the committee, stating that while substantial amendments to the law are not allowed, procedural amendments and any preventing the law's misuse are to be further reviewed.
This report provides additional information on the existing blasphemy law and the life-threatening risks it poses to believers in Pakistan.
Ask the Lord to grant wisdom to the members of the parliamentary committee, various councils and law enforcement agencies as they review the blasphemy law and deliberate the necessary amendments. Also pray for the divine protection of all who are advocating for the procedural changes to ensure the law can no longer be abused. Please uphold imprisoned Christians such as Asia Bibi, and other innocent citizens, who are serving time in prison due to such accusations. May God personally work on their behalf -- providing them vindication and deliverance -- while revealing His truth, love and saving grace to their accusers and others in Pakistan who need His salvation.