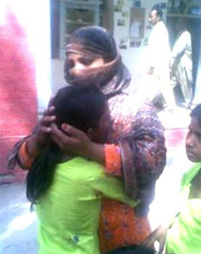 There is a mixture of hope and scepticism among Pakistani Christians with the latest development in the case of Asia Bibi who was sentenced to death for blasphemy in 2009. The Chief Justice of Pakistan's Supreme Court, Mian Saqib Nisar, stated on April 21st that Asia's appeal would be heard soon and that he will personally preside over the case. Another time, he mentioned that all appeals before the Supreme Court would be decided by July.
This case has been a flashpoint over the past number of years. Those who have taken up Asia's cause have faced threats on their lives. The most prominent were the deaths of a federal government minister, Shahbaz Bhatti, and Punjab governor Salmaan Taseer. Both were assassinated in early 2011 for their outspoken criticism of Pakistan's blasphemy laws and support for Asia Bibi.
In anticipation of problems, the Chief Justice has ordered police protection for Asia's lawyer. Pray that the case will proceed quickly and justly, and for the protection of all involved -- including the Chief Justice. For more information on Asia and other cases of persecution in Pakistan, go to the Pakistan Country Report.