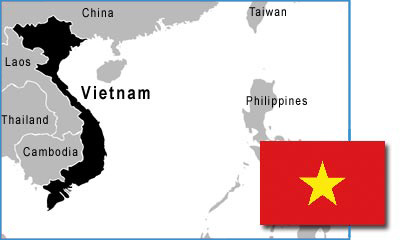 Christian Solidarity Worldwide (CSW) is reporting a group of praying Christians in Ho Chi Minh City were assaulted by police.
On July 31, a group of Christians gathered in front of Notre Dame Cathedral to pray for the resolution of their land disputes in which the government is trying to confiscate lands.
Police and security personnel forcibly ended the meeting, dragging the Christians onto buses. Those who resisted were brutally beaten. Several are being treated in hospital.
In recent years, prayer vigils and peaceful protests have been held by Christians in response to the unlawful confiscation of land by the government. In June 2012, authorities in Nghe An Province attempted to confiscate land owned by a church in Quy Chau District. Parishioners were violently attacked by a large group which left many with serious cuts and bruises.
The Communist Party of Vietnam enforces strict control of all policy and activity. In particular, the confiscation of land is becoming a serious issue. The government is also using the confiscation to restrict unsanctioned religious activities(only government-controlled religious organizations are permitted).
Unregistered churches in Vietnam face harassment and discrimination. Recently, severe famine in the land moved the government to start providing emergency aid to villages. Christian communities in desperate need were discriminated against by the government and left without the necessities given to other non-Christians.
Pray for Christians in Vietnam
Pray that the land disputes threatening the well-being of Christians would be resolved.
Pray that those persecutors who afflict and harass Christians would see their faith and have softened hearts.
Pray for continuing strength and growth for Christians in Vietnam facing dire circumstances because of their faith.