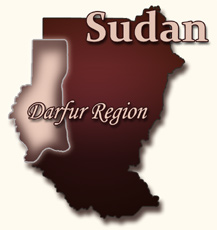 Hawa Abdalla Muhammad Saleh was arrested on May 9 in the Abu Shouk camp for Internally Displaced Persons in Al-Fashir. Authorities have accused her of possessing and distributing Bibles to others in the camp. Sources said she could also be tried for apostasy, which carries the death sentence in Sudan. Abdalla has been transferred to an unknown location in Khartoum, sources said, adding that they fear she could be tortured as she was detained and tortured for six days in 2009.
Please pray for Abdalla's release. Ask the Lord to give her the strength and grace she needs to withstand this current trial. Pray the Lord will protect and preserve her. Pray the Lord will use Abdalla's witness and testimony to strengthen the faith of other believers and act as a witness to Muslims.
Find out more about the obstacles facing believers in Sudan at the Sudan Country Report.