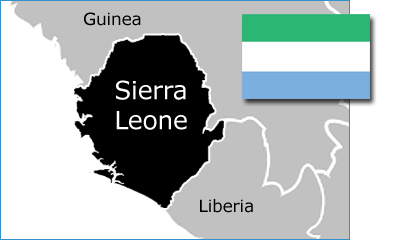 During the last week of March, thieves entered the compound of a VOM partner in Sierra Leone, attacking him in the process. "They were well armed and could have harmed me if I made an attempt to stop them," he testifies. While the robbery was taking place, the assailants stole the battery from his car and the home's generator. "Please keep our family in your prayers," he asks. "I have made up my mind to remain a preacher and follower of Christ, and nothing will change this."
Police have promised to investigate the incident involving this victimized Christian worker further. However, like several other nations in Africa, Sierra Leone is under growing pressure from militants who seek to Islamize the country. As a result, incidents of persecution and victimization against Christians continue to increase.
May the Lord continue to strengthen Sierra Leone's believers in Jesus' powerful name, working on their behalf, especially in cases of injustice and victimization. In response to this Christian worker's request, please pray for his family's safety and protection over all that concerns them as they faithfully minister to others in their community. In keeping with Ephesians 6:10-11, let's pray that they be strong in the Lord and in the power of His might...putting on the whole armour of God that they may be able to stand against the wiles of the devil.