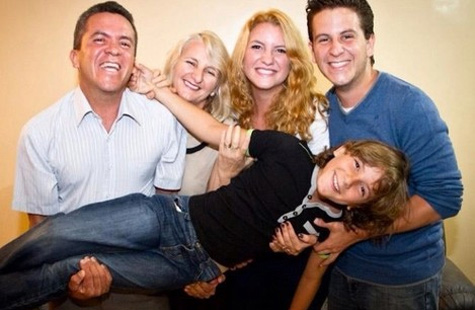 Jose Dilson da Silva and his family
Photo: Change.org

Two Brazilian missionaries, who were detained on false accusations in November 2012, were granted bail on April 5th after spending five months in prison. The missionaries, Jose Dilson da Silva and Zeneide Moreira, ran an orphanage for street children in Dakar when they were arrested on a false complaint made by the parent of an attending child. The father was angered that his son had been learning from the Bible.
The missionaries were then imprisoned based on the accusation made by the parent that they had started an association to violate the children of Senegal. Jose, a father himself, has been serving in Africa for the past 22 years without incident; and Zeneide was faithfully fulfilling her role as the matron of the orphanage.
Let us pray for wisdom and guidance to be granted to the legal team handling this case, so that these dedicated missionaries may be exonerated of all charges. In the meantime, may Jose and Zeneide continue to trust in the Lord and remain faithful to their calling, knowing that He promises to work all things together for good to those who love Him.... This includes their desire for the safety and well-being of the children who undoubtedly are affected by the situation. May Jesus Himself personally and compassionately minister to each and every one of these precious children, watching over them with His loving care.