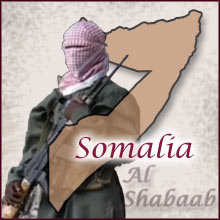 An underground Christian family from central Somalia is agonizing over the kidnapping of their daughter nearly eight months ago by Islamic militants intent on punishing those who leave Islam. Ghelle Hassan Aded has not seen his 15-year-old daughter, Anab Ghelle Hassan, since extremists from the al Shabaab ("the Youth") insurgency kidnapped her on February 15. Knowing that the insurgents would soon come after the rest of his family, Ghelle fled immediately with his wife, 11-year-old daughter, and 10-year-old son. At their undisclosed location in Puntland, the family remains devastated by the kidnapping. However, they maintain hope of seeing Anab again.
Ghelle and his family were part of a growing movement of underground Christians in Dhusa Mareb. The al Shabaab insurgents fighting the Transitional Federal Government began monitoring the family's activities in 2008, Ghelle said, and often questioned him about their lack of attendance at the local mosque. Al Shabaab insurgents control much of southern and central Somalia and have embarked on a campaign to rid the country of its hidden Christian population. (Source: Compass Direct)
Pray Anab will be restored to her family. Pray this family will know the love and comfort of the Lord at this time. Pray the Lord will protect Christians from the possible implementation of Shariah law in Somalia, which would lead to greater persecution.
To learn more about persecution in Somalia, please visit the Somalia Country Report.