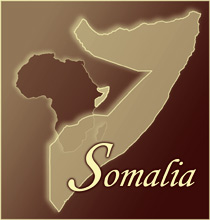 A 17-year-old Somali girl who converted to Christianity from Islam was shot to death on November 25 in an apparent "honour killing," area sources said. Nurta Mohamed Farah, who fled her village of Bardher, Gedo Region, to live with relatives after her parents tortured her for leaving Islam, was shot in the head and chest with a pistol. Area sources said they strongly suspect that the two unidentified men who shot her were relatives or acting on their behest. Farah was killed in Abudwaq District, about 200 metres from where she had taken refuge. Christian sources said Farah's parents had severely beaten her for leaving Islam and regularly shackled her to a tree at their home. She had been confined to her home since May 10, when her family found out that she had embraced Christianity.
Pray the Lord will protect and deliver Somali Christians from those who persecute them (Romans 15:30-31). Pray the gospel will continue to spread in this nation despite opposition. Ask God to bring many government officials and leaders to faith in Christ.
For more on the persecution of Christians in Somalia, visit the Country Report at the Somalia Country Report.